Jenseits der Schatten
(Beyond the Shadow)
a multimedia opera
Scenario: Vladimir Tarnopolski after "Cave Allegory" by Plato and "Origin of Painting from a Shadow" by Pliny
Texts: Dante, Leonardo, Nietzsche. The compilation and additional fragments by Ralph Gu"nther Mohnnau
FP: 20 September 2006, Beethovenfest, Kunst- und Ausstellunghalle. Opera Bonn, Palindrome Dance Company, MusikFabrik ensemble, cond. Wolfgang Lischke. Staging — Robert Wechsler.
Voices: 2Sopr,MSopr, Ten, Bar, Bas.
Ens 1 (right): 1.1.1.0 – 1.0.0.0.- 2Perc.- Pf(=Synth.) – 1.1.1.0.
Ens 2 (left): 1.0.1.0 – Sax – 0.0.1.0.- 1Perc.- Hp – 1.1.1.1.

COMMENTS
PRESS REVIEWS (German, Russian)
VIDEO
The Premiere — Pictures: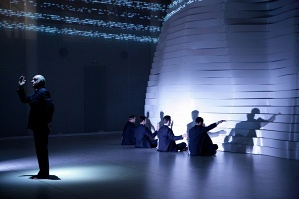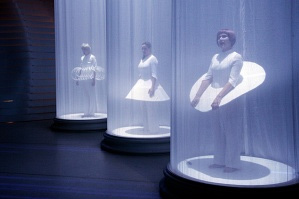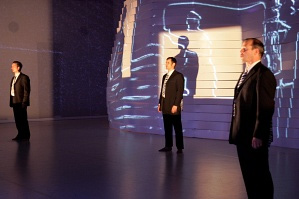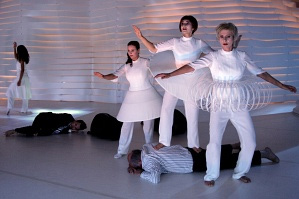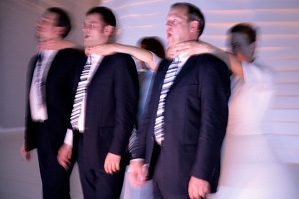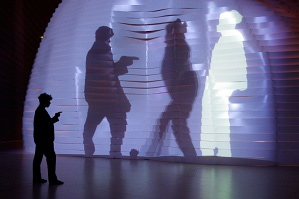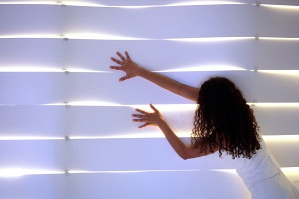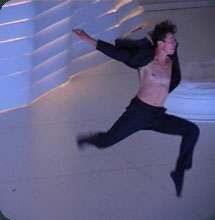 Montage on the stage:




photo © Klaus Rudolph